Nicol Williamson – collectibles
Last year, I stumbled upon a collection of books in Utrecht (the Netherlands), which have belonged to the famous Scottish actor: Nicol Williamson. He died in Amsterdam, 2012. I bought them all and hope they'll find a good home.
This is the list of his books I bought, and sell now: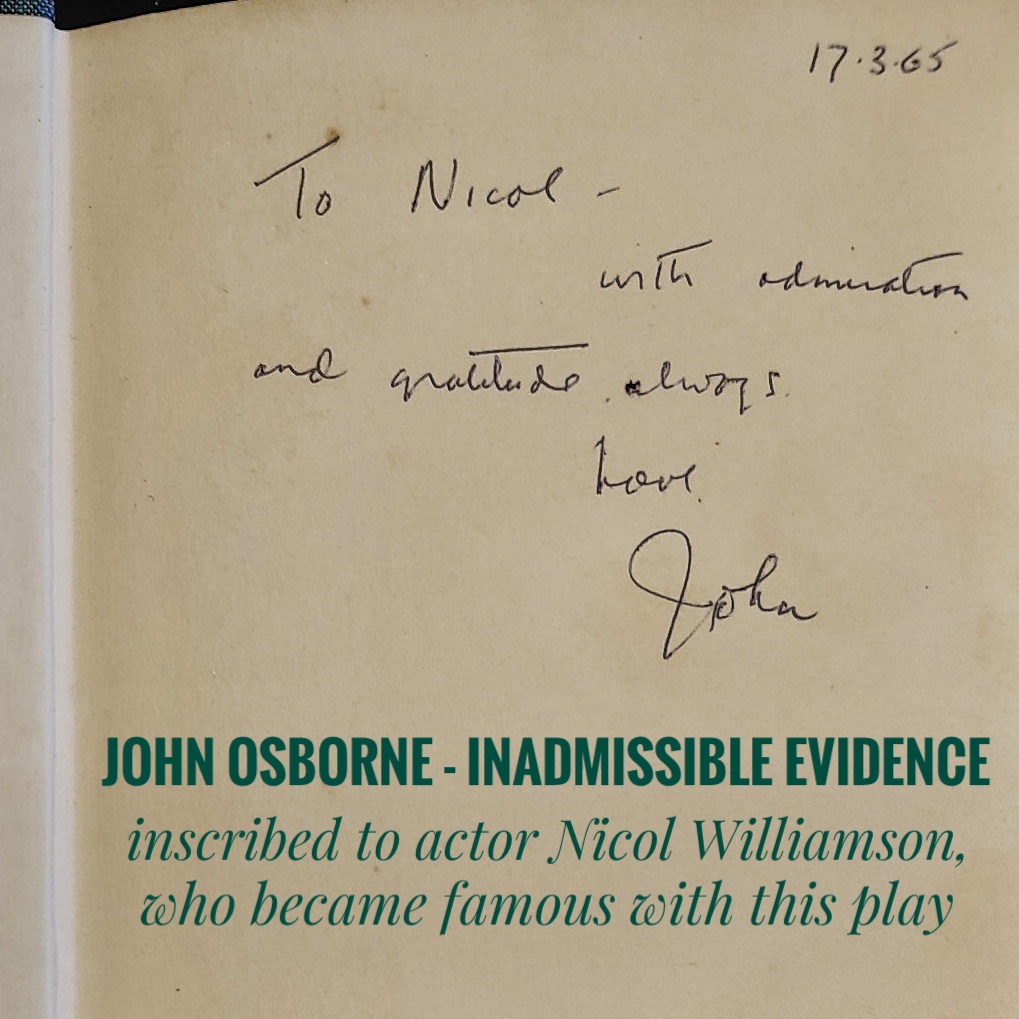 John Osborne: Inadmisseble Evidence inscribed to Nicol Williamson
John Osborne – Inadmisible Evidence (Faber and Faber, 1965), inscribed with a personal message from John to Nicol. €750
Henry Livings – Kelly's Eye and other plays (Methuen & Co LTD, 1964), signed with a personal message from Henry to Nicol. €250
These where the plays he got famous for in England.
Other books to Nicol Williamson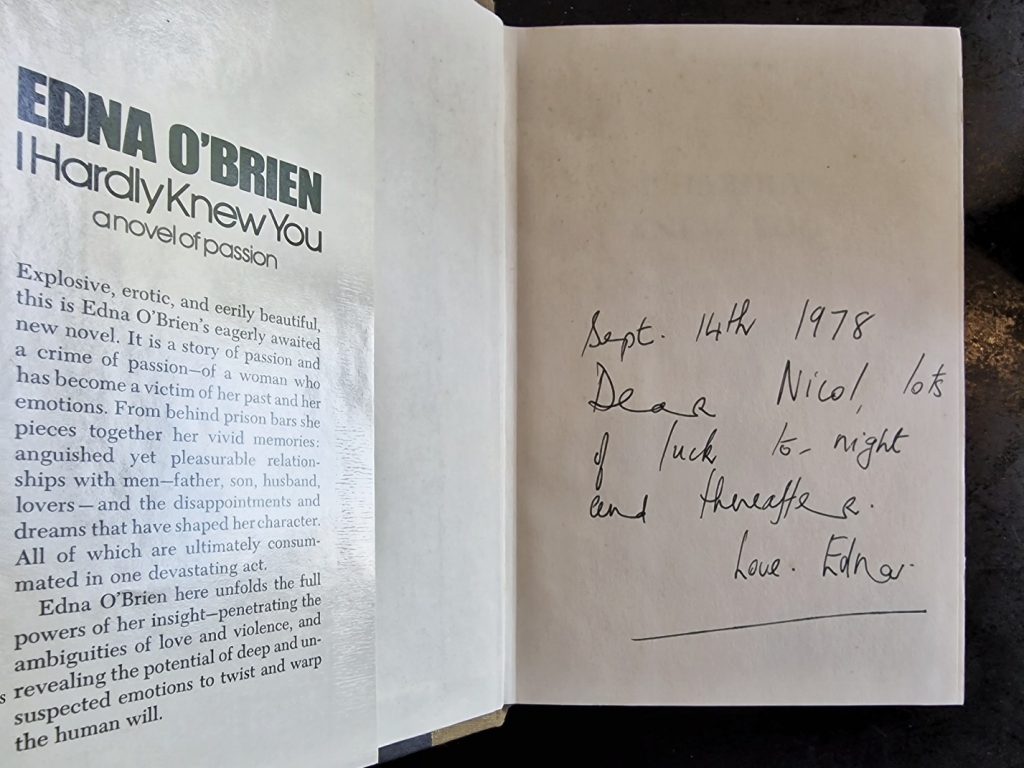 Edna O'Brien – I hardly knew you, inscribed to Nicol Williamson
Horace Rissen – Odd-it-is (Herbert Fitch LTD, 1972), signed with a personal message from Horrace Rissen to Nicol Williamson, and with a hand written letter to Nicol Williamson too. €150
Edna o'Brien – I hardly knew you (Doubleday & Company, 1978), signed with a personal message from Edna to Nicol. €250
Jack Crystal – The world my love (London Literary Editions LTD, 1973), with a note of the publisher (how Jack Crystal wanted Williamson to have a copy). €50
Books in which are written by Nicol Williamson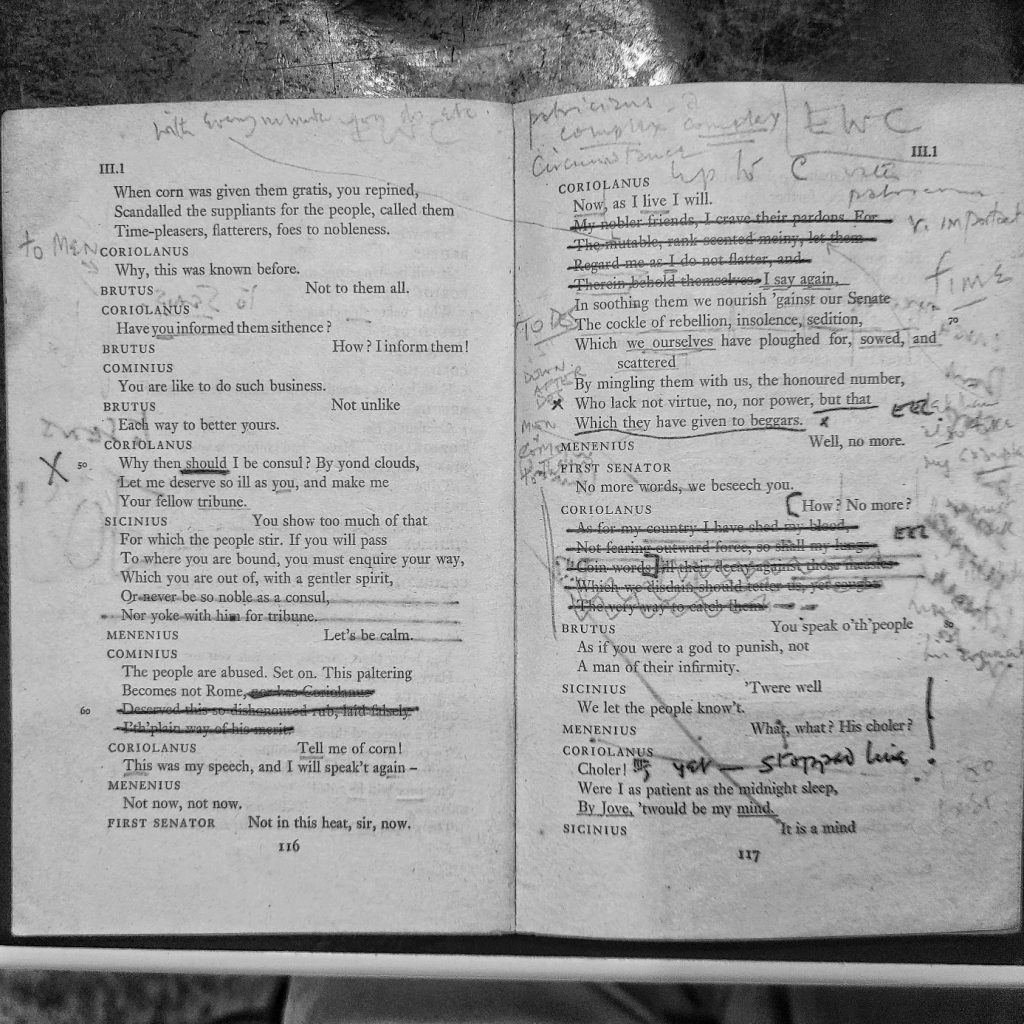 New Penguin Shakespeare: Coriolanus, with notes and writings by Nicol Williamson
Gwenth Jones – The Mayor of Torontál, a Comedy in One Act (Samuel French Limited, 1953), on which Williamson has seemed to have practiced his signature. €150
Uncorrected Proof Copy of: Beckett at 60 (Calder and Boyars, 1967), with some 'funny' written comments on some of the photographs. €150
2 copies of: The Arden Shakespeare – Macbeth (Methuen & Co, LTD, 1969 & 1973) with all kinds of written comments in it and a few notes (I guess used/written during rehearsals) €150 each
3 copies of: New Penguin Shakespeare – Coriolanus (1968 & 1972 & 1972) , intensively written in (I guess used/written during rehearsals). €150 each
Penguin Classics – Marcus Aurelius Meditations (Penguin Books, 1964), with a funny drawing on the first and last page. €150
Albert Camus – Youthful writings (Vintage Books, 1977), with some written comments on first and last pages. €100
Other items
The Arden Shakespeare – Macbeth (Methuen and Co. LTD. London, 1955), with a Christmas card from: "All the boy of 58" and signed by 32 people — from by Google I found some to come from the literary world. €250 (see photo below)
Some doctors prescriptions, diet advices and an invitation found in the books. €100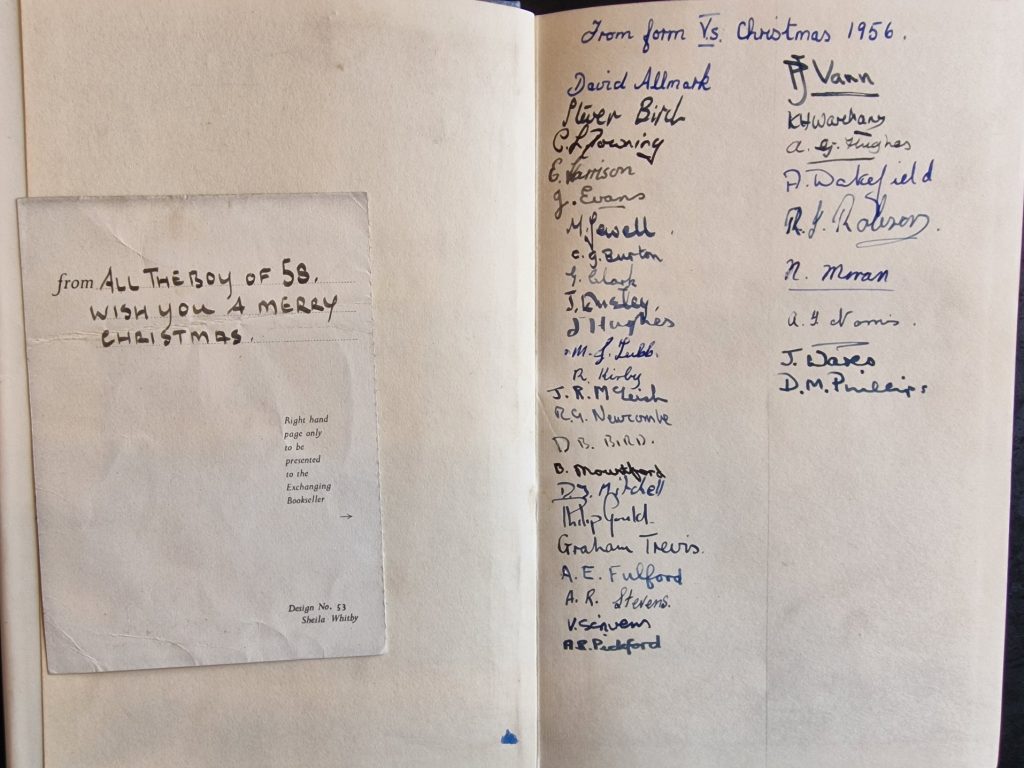 The Aeden Shakespeare – Macbeth, signed with 32 names in 1956
If you are interested in buying these titles, please mail me at: nicol at rubenvangogh dot nl